Majestic mountains, green meadows, wild life, gushing rivers and pristine lakes – there is a lot more to Pakistan than just travel warnings. Picturesque views, natural landscapes and some of the most unique lakes and mountains is what makes Pakistan one of the coolest places to visit in 2019. It is home to around 108 mountain peaks that are above 7000 meters. That is why we have some of the best hiking trails in the world. While it doesn't take a lot of effort to view the beauty of these skyscraping peaks from a distance, discovering the secrets of these natural wonders, in person, requires a lot of hard work. For example, once you get off the Karakoram Highway, you can see the mountains are quite near. However, it takes a laborious trek to explore this place. That said, the sights that you're blessed with along the way turn it into an experience of a lifetime. If you also wish to have a similar experience, you might want to go over our list of the 10 best hiking trails in Pakistan.
POPULAR HIKING TRAILS IN PAKISTAN
Margalla hills track
Dunga Gali-Ayubia track
Miranjani Track
Deosai national park
Passu to Lake Borit
Chitta Katha Lake
Gurez Valley Track – Kel to Taobat
Minapin to Rakaposhi base camp
Naltar Valley
Fairy Meadows and Nanga Parbat Base Camp
MARGALLA HILLS TRACK
The best part about Margalla Hills Track is that it is nestled in the capital city. For the residents of Islamabad, a hiking trip to the extension of the great Himalayas is right at their doorstep. Most probably, you will start off with your trek tour either from Islamabad or Lahore. Nonetheless, you will get the first glimpse of the beautiful Himalayas from the former city. There are at least six marked hiking trails in Islamabad, named Trail No. 1, Trail No. 2, Trail No. 3, Trail No. 4, Trail No. 5 and Trail No. 6. The most popular hiking trail in Islamabad is Trail No. 3, which is short and steep. Remember that you need to labor for at least 45 minutes to reach a vantage point. These trails crisscross each other and, therefore, you have the advantage of either going for a longer hike or shortening your trip for a shorter trekking experience. Even the longest hiking trail in Islamabad takes only around 2 to 2.5 hours. Among shorter treks, this one is arguably among the best hiking trails in Pakistan.
DUNGA GALI – AYUBIA TREK
Dunga Gali to Ayubia hiking trail is more commonly known as the 'Pipeline Track.' This was discovered because it follows an important water pipeline route which was used to service this historic hill station in Murree. The hike from Dunga Gali to Ayubia, which is located within the boundaries of the expansive Ayubia National Park, is not as tedious as some would expect. It's only a 5 km short hike and is just a couple of hours' drive up northeast. Thick pine forests against the backdrop of sky-impaling mountains make for a spectacular scenery. Perfect for selfies if you're an Instagram aficionado
MIRANJANI TREK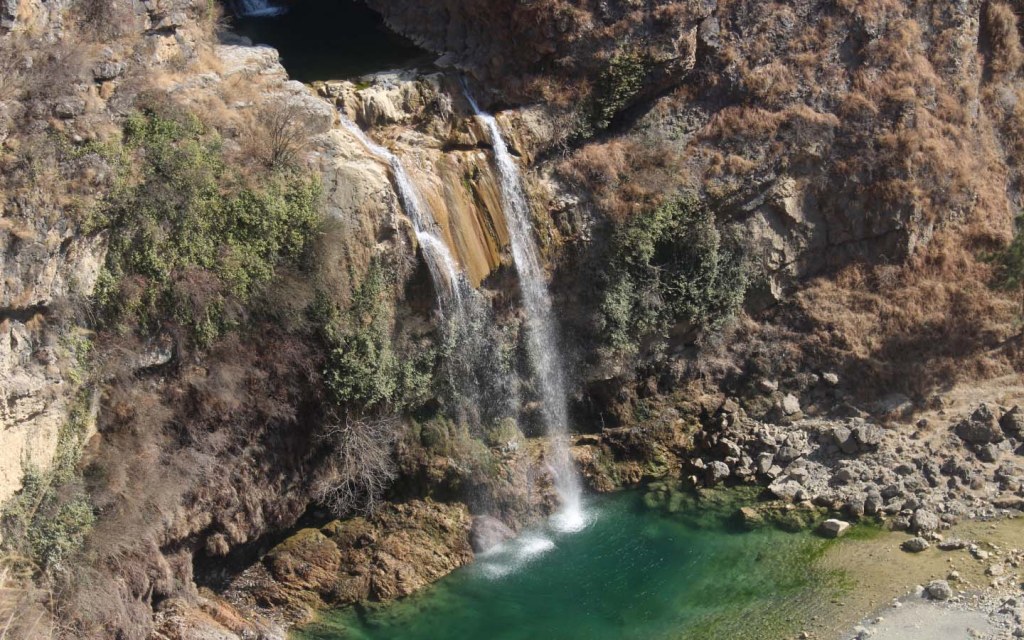 Towards the north of the Pipeline Track is a hill station called Nathia Gali, near Abbottabad. From Nathia Gali, if you walk for 2 to 3 hours, you will reach the summit of a mountain called Miranjani. The track up the hill begins at the Nathia Gali Bazaar and passes through a beautiful series of Dagri Naka Mountains. This hike will take you through evergreen subtropical forests. Those who go for trekking at Miranjani can also enjoy the beauty of Nathia Gali, where you can find plenty of places to stay at. Thankfully, it is not as fully crowded as Murree is in summer. You will also find many places having word 'gali' in their name, which means 'valley.' Therefore, this entire region uphill, towards the north, is called 'Galyaat.'
DEOSAI NATIONAL PARK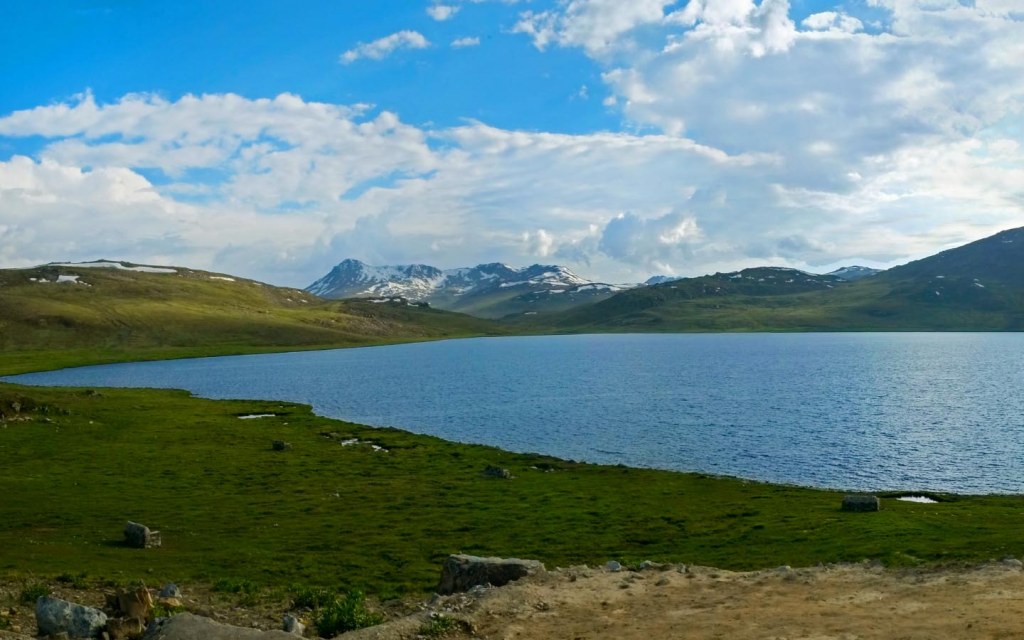 The second largest alpine plateau in the world, Deosai sits at a height of over 4,000 m, and spans across 3,000 square kms. Itis located in Gilgit-Baltistan, in the northwest of Pakistan. Deosai means the 'Land of the Giants.' The moment you look at this beautiful meadow with wildflowers and green pastures, you understand why it is called the Land of the Giants.
In order to protect the Himalayan brown bear, local authorities created the Deosai National Park. As the snow thaws in summer, meadows spring to life with wildflowers blooming, bees buzzing and butterflies fluttering – making it a veritable paradise on Earth. As is evident by its name, it's also a wildlife sanctuary. The trek through Burji La Pass to Deosai is a long and tiring route and one of the most difficult hiking trips in northern areas. Most people who want to trek, first get a jeep from Skardu and then drive to the park. Pick up a guide from there and then, within a few days of trekking, you reach the mesmerizingly beautiful Sheosar Lake. This is, hands down, one of the best hiking trails in Pakistan.
PASSU TO LAKE BORIT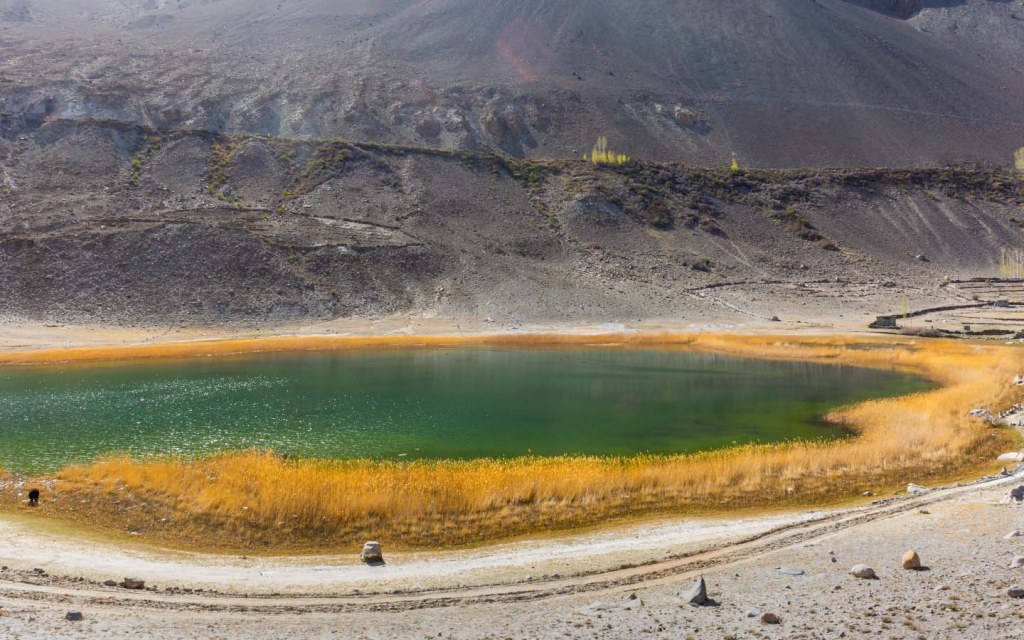 Passu is a village named after the Passu Cone mountains and a bridge crossing a raging river. It is located in the Hunza Valley. This is one of the more difficult hiking trips in northern areas because it is a relatively remote location. This beautiful hike begins at the bridge over Passu River. Every now and then you can stop by and marvel at the impressive Karakoram range. From a little up the hill, Passu River appears like an oasis amidst the rugged mountains piercing the sky.
Keep following this route until you see a glacial lake. A few more long strides while following the ridge towards the other side and you will find Lake Borit. Moving further at a short distance is the bright turquoise coloured Lake Attabad. This place is a dream come true for any trekker. You stay transfixed, looking at the picturesque views this place has to offer.
CHITTA KATHA LAKE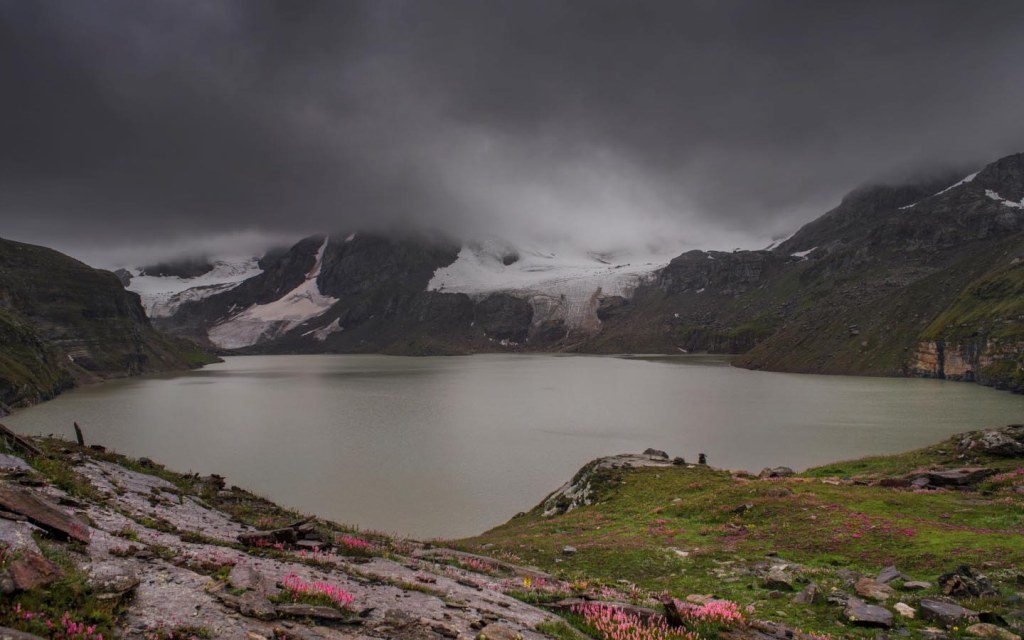 Pakistan has some of the most amazing lakes like mirrored surfaces surrounded by green meadows in snow-capped mountains. Chitta Katha is like those lakes. It is in Shounter Valley, located in Azad Kashmir. It is not far from Areng Kel, which is another popular tourist spot. You can also hike here for an hour or so.
This exciting hike to Chitta Katha Lake begins with a jeep ride from Kel. From there till Shounter Valley, you have to rely on a jeep. Once you reach Shounter Valley, you need to find a guide as the trails going further from this are not marked. The treacherous climb uphill from Shounter to Chitta Katha Lake goes from 3,000 meters to 4000 meters. This changes the scenery dramatically. From beautiful alpine forests to somewhat barren land – it is truly a rewarding hike . The views over the lake are beyond description.
The ninth highest mountain in the world – Nanga Parbat can be seen from a distance. This is one of the most exciting hiking trails in Pakistan. You will go trekking for almost 12 hours, which makes it one of the longest hikes in Pakistan for true adventure-seekers. You can also camp at Nanga Parbat. Stock up on food items and essential equipment for camping. You can also check out our list of the dos and don'ts of traveling to northern areas of Pakistan.
KEL TO TAOBAT
Gurez Valley is situated in between Kel and Taobat. It is a huge stretch of greenery which goes all the way to Neelum River. This laborious hike is quite long and it can take multiple days. It all depends upon how many challenges you can take or if you want to stop over every now and then and marvel at the beauty that unfolds. Kel is 25 miles away from Taobat. You don't have to walk all the way, but just like all the other difficult hiking trails in Pakistan you wouldn't want to kill the excitement by opting for a vehicle. Travelling in a jeep in Pakistan is a wonderful experience, however, some places call for closer, more personal, observation.
You will be welcomed by spell-binding beauty, picturesque views lined with pine forests, cherry-laden trees and small wooden cabins of the local people. The lush green fields give a sense of calm while the hospitality of the local people will fill your heart with warmth. You would want to come again and again to explore the unmatched beauty of the region that spreads from Kel to Taobat.
MINAPIN TO RAKAPOSHI BASE CAMP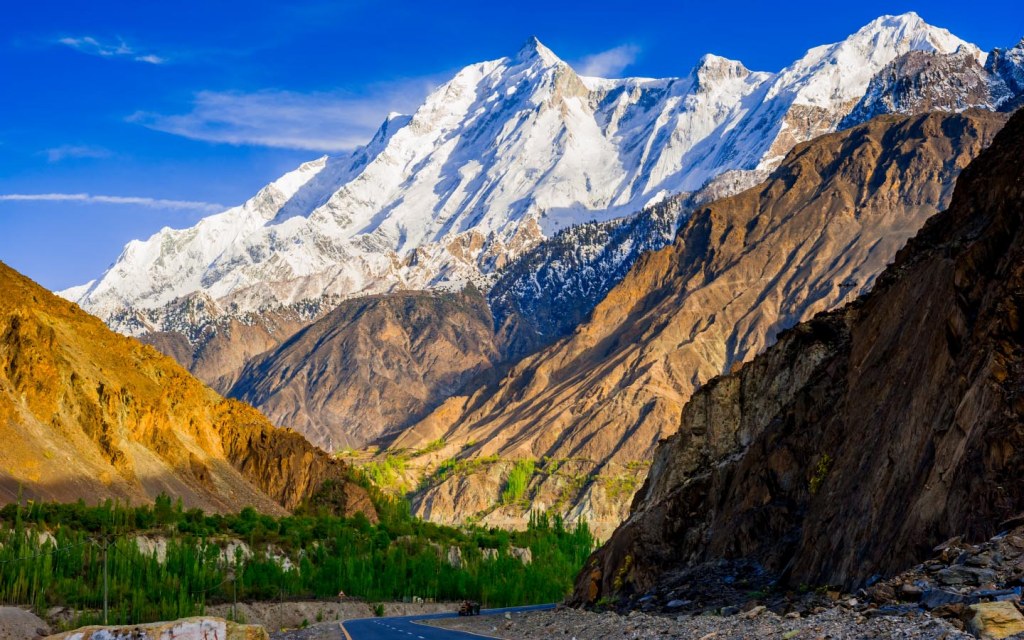 Gilgit-Baltistan is home to the 27th highest mountain in the world – Rakaposhi. It has a tricky climb to its summit. Since 1958, when the first expedition to Rakaposhi was successful, only eight expeditions have conquered it. Most people enjoy traveling to the Rakaposhi Base Camp, which is comparatively quite easy. All you need is basic mountaineering gear and you're good to go.
Trekking in this area seems a bit difficult but not too much. You can start off with your trek tour from a village named Minapin. The first few meters are quite tough with a steep path that unwinds as you proceed. After a few hours you will reach the base camp. If you want, you can spend the night here and experience beautiful panoramic views of green pastures set against spectacular mountains — simply splendid!
NALTAR VALLEY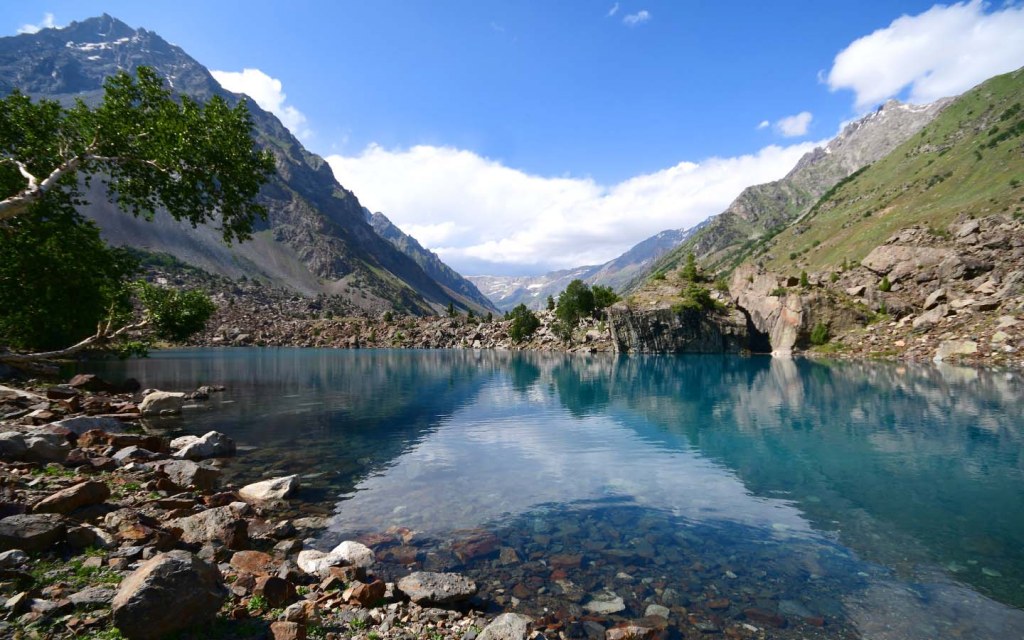 Towards the west of Rakaposhi base camp is the enchanting Naltar Valley. Skiing competitions are often held during winters, while in summers, it becomes a hotspot of one of the best hiking trails in Pakistan. Naltar Valley is set in a forest with gigantic mountains engulfing the valley. Although a jeep ride in Pakistan is fun, but it only shortens the trekking experience, which can be so rewarding. You don't want to miss any bit of Naltar Valley while travelling in a jeep.
Although you will have to take a jeep ride to travel 25 miles from Gilgit to Naltar Valley. Once you reach there, you can then start your trek tour from Naltar Valley to Naltar lakes, which are 3 in number – all strikingly beautiful having different colours – green, dark green and third one is a beautiful hue of azure.
FAIRY MEADOWS AND NANGA PARBAT BASE CAMP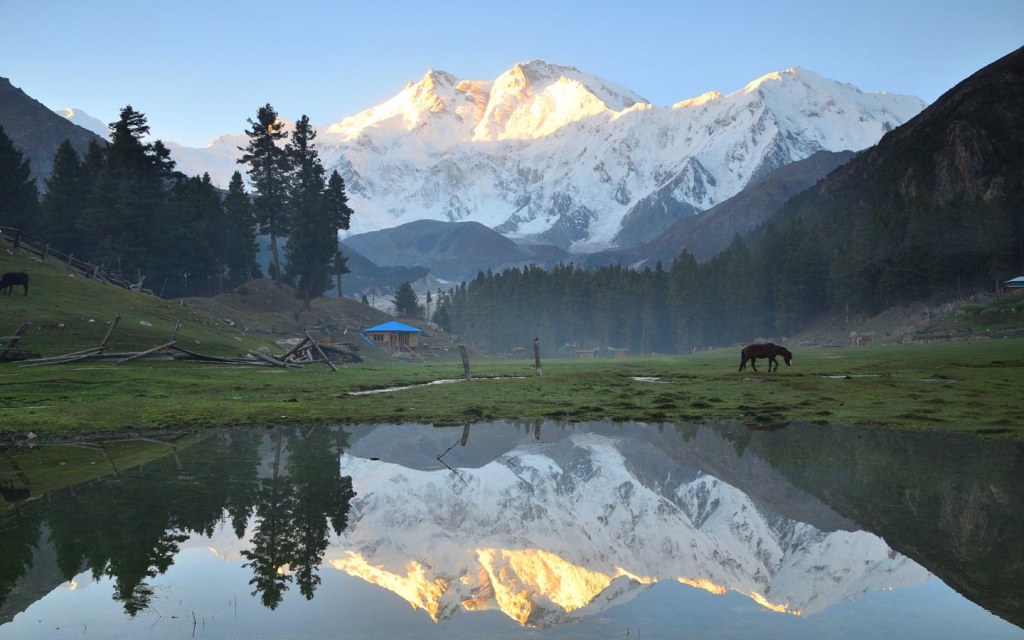 As the name suggests, Fairy Meadows is an enchanting place that looks straight out of a fairy tale. The best time to visit this place for an adventurous hike is around the month of August. It doesn't snow at this time of the year. Trekking to Fairy Meadows is quite easy. The ninth highest mountain peak in the world, Nanga Parbat can be seen from the highest point of Fairy Meadows. The views are spectacular, to say the least.